The ZAP History
ZAP Engineering & Construction Services, Inc. was founded by Steve Tzap and opened its doors on July 1, 2001. Steve had been working as a consultant for several years and saw the need for a quality engineering company in Denver with process engineering expertise.  His vision was to create a company emphasizing process design and controls focusing on the oil & gas industry.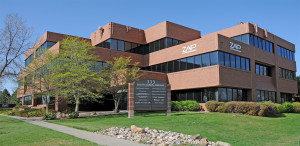 In November 2010, Carl Soderman joined the ZAP team as President.  Carl's process expertise and industry experience have made him an asset to the ZAP team.  Our corporate office was relocated to the Belmar area of Lakewood (Greater Denver Region) in January 2011 to allow for growth and expansion.  ZAP began operations with just three employees in 2001 and with that expansion we are now over 200 and growing at a steady pace.
Today ZAP is a full-service engineering company with focus on being the best in the industry, catering to its clients needs. We have made our name in the industry by providing high quality, efficient, and timely engineering services.  We have set the bar high and recently expanded our services to include EPC solutions to meet our clients growing needs.
We at ZAP encourage an innovative and positive work atmosphere where young professionals can build and develop their skills and expertise.  We have been awarded one of the Top 5,000 Private Companies in Inc. 5,000 Magazine every year since 2008.